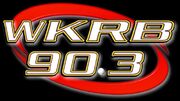 WKRB (90.3 MHz) (formerly WKRB 90.3 FM) is an FM station based in New York City, New York. In 2006, WKRB changed its frequency from 90.9 MHz to 90.3 MHz, but kept its call letters. They used to be the original radio home of the Brooklyn Cyclones from 2001-2011. They were replaced by WSOU. The broadcaster for the Cyclones was Warner Fusselle.
External Links
Edit
Ad blocker interference detected!
Wikia is a free-to-use site that makes money from advertising. We have a modified experience for viewers using ad blockers

Wikia is not accessible if you've made further modifications. Remove the custom ad blocker rule(s) and the page will load as expected.