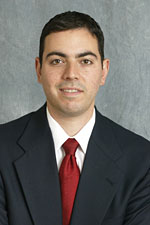 Gregory A. Katz is the current Vice President of Sterling Equities. He joined in 2001. He is the senior Vice President with Sterling American Property in the Senior Management,Investment Committee and Acquisition Officers divisions. Mr. Katz holds a Bachelor of Science degree in Economics from The Wharton School at the University of Pennsylvania.
External Links
Edit
Ad blocker interference detected!
Wikia is a free-to-use site that makes money from advertising. We have a modified experience for viewers using ad blockers

Wikia is not accessible if you've made further modifications. Remove the custom ad blocker rule(s) and the page will load as expected.