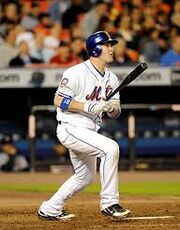 Brian Duncan Schneider (born November 26, 1976) is an American Major League Baseball catcher. He played for the Mets from 2008 through 2009.
Trade to the Mets
Edit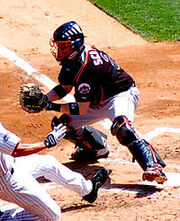 He was traded to the Mets from the Washington Nationals along side with Ryan Church for Lastings Milledge on November 30,2007.
In 2009 he scored the first run for the mets at Citi Field on a double by Luis Castillo.
He signed with the Philadelphia Phillies for two years on December 1,2009.
Ad blocker interference detected!
Wikia is a free-to-use site that makes money from advertising. We have a modified experience for viewers using ad blockers

Wikia is not accessible if you've made further modifications. Remove the custom ad blocker rule(s) and the page will load as expected.