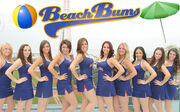 The Beach Bums are a dance group for the Brooklyn Cyclones. They only perform at the teams current home park currently MCU Park. They were formed in 2003. From 03' to 2008 it was primarily a men and women dance team. But in 2009 it was fully made an all female dance team. The team currently has 10 members.
Amanda
Anesha
Anna
Danielle
Denise
Doris
Nichole
Nicole
Shannon
Tara Lynn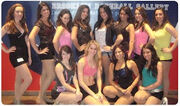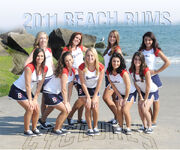 Allison
Annmarie
Caitlin
Christina
Jessie
Kristin
Michelle
Nicole
Sam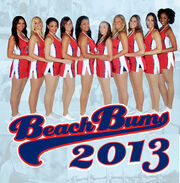 Jessie-Team Captain
Nicole G.-Team Captain
Ashlyn
Alli
Arielle
Ferrin
Heather
Morgan
Nikki
Yossarin
External Links
Edit
Ad blocker interference detected!
Wikia is a free-to-use site that makes money from advertising. We have a modified experience for viewers using ad blockers

Wikia is not accessible if you've made further modifications. Remove the custom ad blocker rule(s) and the page will load as expected.