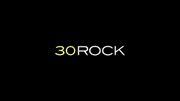 30 Rock is an American television comedy series that ran on NBC from October 11, 2006, to January 31, 2013, and was created by Tina Fey. The series, which is loosely based on Fey's experiences as head writer for Saturday Night Live, takes place behind the scenes of a fictional live sketch comedy series depicted as airing on NBC.
In The Tuxedo Begins the 8th episode of the 6th season Mr. Met is seen in the episode.
In Mazel Tov, Dummies! the 7th episode of the 7th season Mets fans are seen in city hall.
Ad blocker interference detected!
Wikia is a free-to-use site that makes money from advertising. We have a modified experience for viewers using ad blockers

Wikia is not accessible if you've made further modifications. Remove the custom ad blocker rule(s) and the page will load as expected.